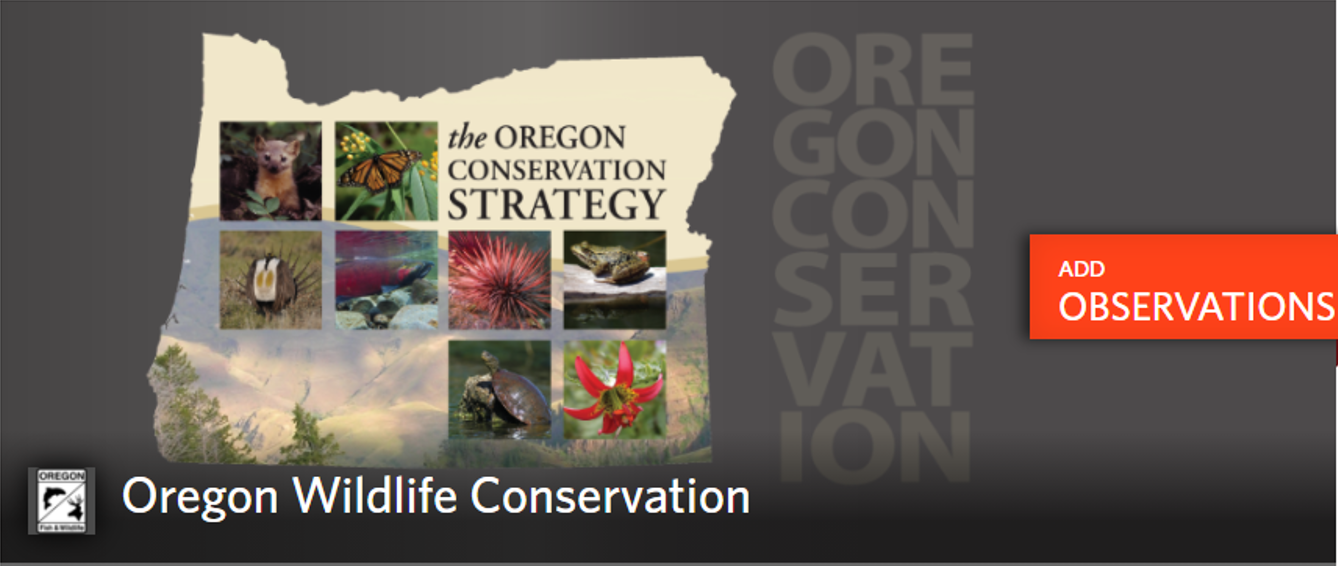 Have you ever taken a picture of wildlife in Oregon and wondered if anyone might want to know where you saw it? We do!
 The Oregon Wildlife Conservation project is an iNaturalist project that allows you to share your wildlife observation data directly with biologists. Participation in this project helps to enhance our understanding of wildlife in our state, and your data can help improve wildlife conservation efforts in Oregon. iNaturalist is a free online tool managed by the California Academy of Sciences and the National Geographic Society that helps users to identify, report, and learn more about the plants and animals they observe.
There are 109 wildlife Strategy Species included in the Oregon Conservation Strategy, including 17 amphibians, 58 birds, 29 mammals, and 5 reptiles. There are an additional 27 wildlife species identified as Strategy Data Gap Species that we are missing key information for that is needed to accurately determine their conservation status. It is not possible for ODFW to survey all of these species, so we need your help documenting where they occur throughout the state. If you see wildlife in Oregon, take a picture and share it with us! Even if you can't identify what species you are looking at, odds are that someone in the iNaturalist community may be able to help narrow it down.
The information gathered by the Oregon Wildlife Conservation iNaturalist project will augment ongoing research efforts, conservation actions, and management plans for sensitive wildlife species by ODFW and our partners. Your help is crucial for the successful conservation of Oregon's wildlife species!